Authors who presented at the Read-A-Thon included Butler with the Chase Does it All series; Michelle Lockett (Little Me Wants to Be); Tanisha Chambers (Zuri and the Monster); Rasheeda Seawell (The Color of Emotions); Davon Clark (The Adventures of Prada Enchilada and The Seven Continents and Their Animal Friends); and L'Vonne McMillan (What about Me?).
"My little sister inspired me to start writing children's books," said Chambers. "Everything I write is based on things we experienced. I wanted a way to encourage her to be fearless in anything in life."
Other than her sister, Chambers added that her purpose is to create something she didn't have.
"I don't remember seeing African-American characters growing up," she said. "So, I want kids to see what I didn't see."
Read full article at: CLICK HERE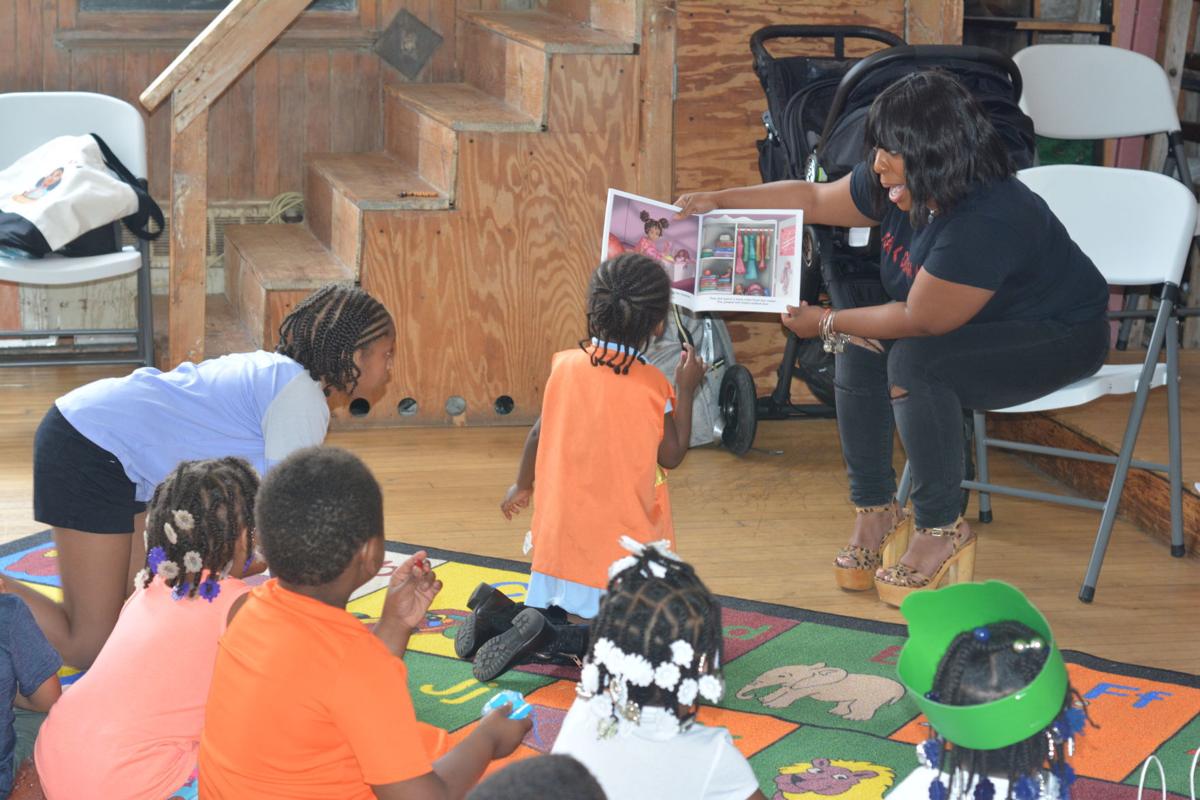 - Photo by Samira Bailey       
Were you ever afraid of the dark as a child? Has your child, sibling, niece, and/or nephew ever asked you to read them a bed time story? Planning to do story time at a school or daycare, but just don't know what to read?
Well if you're looking for a great children's book, check out Zuri and the Monster. BossUp Magazine spoke with the amazing Tanisha Chambers, to get exclusive insight about her very first children's book!
Representing Philadelphia, PA, Author Tanisha Chambers is an Executive Administrative Assistant, Author, and Poet. (Such a BOSS!) Writing is her passion, and she has always had that burning urge to write and tell stories. Zuri and the Monster tells a story about a little girl exploring her room, looking for what she believes is a monster. (eek!)
So you're probably asking "Who is Zuri?" Well not only is Zuri the inspiration behind this amazing book, but she is also Tanisha's 5-year-old sister!!!! (How cool is that??)
Zuri and the Monster is geared for ages 0-6 and Tanisha believes that it is a great learning tool in helping kids with their understanding of fear, as well as learning to overcome it.
We asked Tanisha about advice she would give aspiring authors and this is what she had to say:
Read full article at: CLICK HERE